Starting out on Instagram can be fun and exciting but if you are a business trying to grow your audience, it takes time and effort to build your potential customer base. This comes with strategy, planning and dedication. We can help.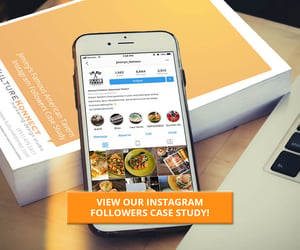 Need proof of our work?
Download this Instagram Follower Case Study that tells a story of how a growing restaurant chain made the jump in targeting a larger audience and attracted over 3.7K followers in 3 months with the help from Kulture Konnect.
---
In this case study you'll find:
3-month Growth comparison
New follower growth
Future follower growth projection
Examples of the top posts and relevant hashtags
Fill out the form to the right to download this case study and see for yourself.