Webinar Details
Ever wondered which social media metrics you should be measuring? Which data is the most important? Or what data is going help you boost your ROI?
Kulture Konnect's Co-Founder, Jorge Pacheco has answers.
Meet the Speaker
Kulture Konnect Co-Founder, Jorge Pacheco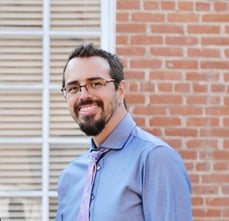 Jorge Pacheco, co-founder/creative director of Kulture Konnect and restaurant marketing expert has been working with well-known restaurants and other brands/industries for 14 years. He earned his Bachelor's degree in Graphic Design in 2004 and his Master's degree in Business Administration in 2012. Jorge was also a restaurant marketing presenter at the Western Foodservice & Hospitality Expo in 2016 and just recently continued as a presenter in August of 2018, discussing the benefits of social media marketing.
What's on the Agenda?
Monitoring your social media metrics can make the difference between the success or failure of your social media strategy. Without it, there's no way to properly analyze your audience, measure your results or know if your social media marketing efforts are working.
4 Key Points Jorge Covers:
Why your social media metrics are beneficial to your social media efforts.
The TOP 5 social media metrics you should be tracking.
How these metrics will help you increase your social media presence.

A bonus tip that only the marketing pros know.
Duration of Webinar: 53:54 minutes
Fill out the form to watch this webinar.