Webinar Details
Ever wondered what is SEO, what makes it a crucial marketing tool or how to measure its success? Watch this webinar to find the answers.
Many organizations, especially in the restaurant and hospitality industry, are facing a decrease in business due to COVID19. Does this mean we should lose hope for our businesses? The answer is "No." It means you should pivot your strategies and focus on initiatives such as SEO to position your business to succeed when the pandemic passes.
Now, why SEO? Since quarantine orders were given, people are using the internet in greater numbers making your service and/or product more desirable. How can you can you compete? The answer is by making sure you show up in the search engine results for organic searches and local searches.
In this talk you will learn about the impact of COVID-19 on search traffic, why SEO matters during the coronavirus pandemic and why SEO may be especially important for restaurants and the hospitality industry during the pandemic.
Meet the Speaker
Jorge Pacheco, Kulture Konnect Co-Founder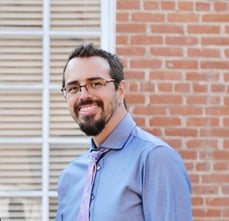 Jorge Pacheco, co-founder/creative director of Kulture Konnect and restaurant marketing expert has been working with well-known restaurants and other brands/industries for 15+ years. He earned his Bachelor's degree in Graphic Design in 2004 and his Master's degree in Business Administration in 2012. Jorge was also a restaurant marketing presenter at the Western Foodservice & Hospitality Expo in 2016, 2018, 2019 and just recently continued as a presenter in August of 2020.
What's on the Agenda?
Understanding how SEO can affect your marketing efforts can make the difference between the success or failure of your search engine optimization strategy. Without a solid SEO initiative, you will be missing out on SERP trust and authority and ranking.
4 Key Points Jorge Covers
SEO - the stats
SEO - why bother?
The next best step
Case Study
Duration of Webinar: 01:04:54 Hours
Fill out the form to watch this webinar.